eBusinessWorks
Team
Imagine ore than 60 marketing strategists helping lift the load.
[needs edited]
Marketing Services is Vendasta's digital agency
We have an in-house team of more than 60 marketing strategists, which allows us to offer services like digital advertising, web design, and social media management to list just a few.
Although we operate as an agency, we're also a part of Vendasta, meaning that we never sell directly to local businesses. You can resell our services to your clients while we handle the execution.
When you start using Marketing Services, our team becomes your team. You can present our marketing strategists as part of your staff and when we interact with your clients, we do it on your behalf, all under your own branding.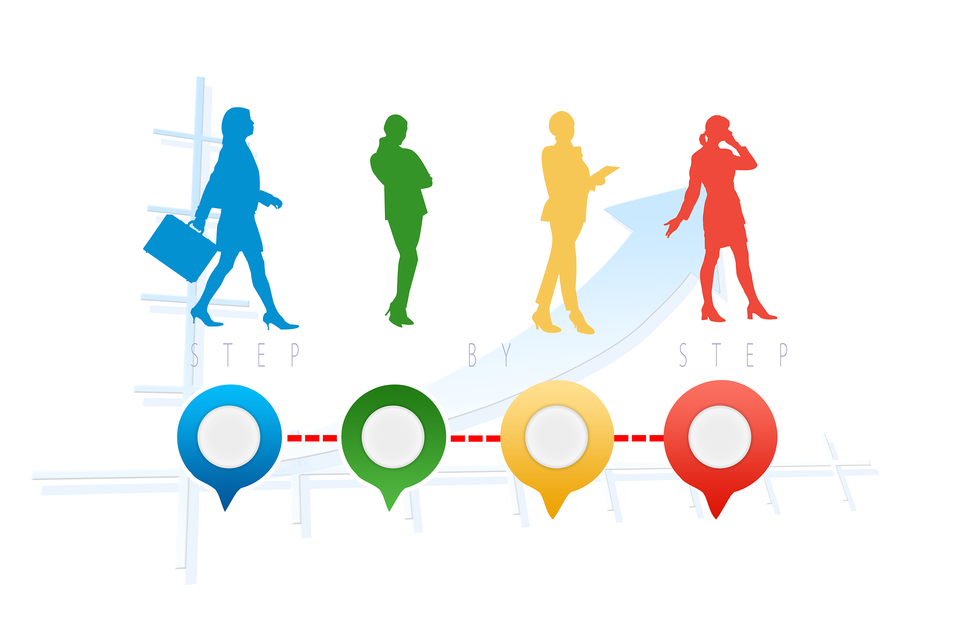 Grow your business
By outsourcing work to Marketing Services, you can save time and focus on selling while our team gets the job done. It allows you to find more clients and grow your business.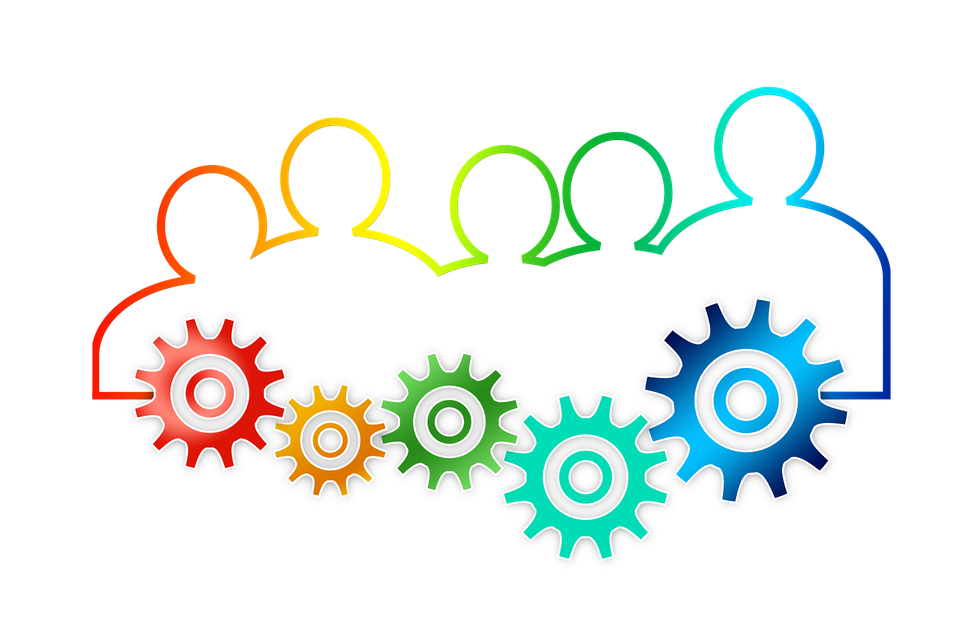 Get a team of marketing experts
Hiring, training, and managing people can be very time-consuming. With Marketing Services, you don't need to worry about any of that.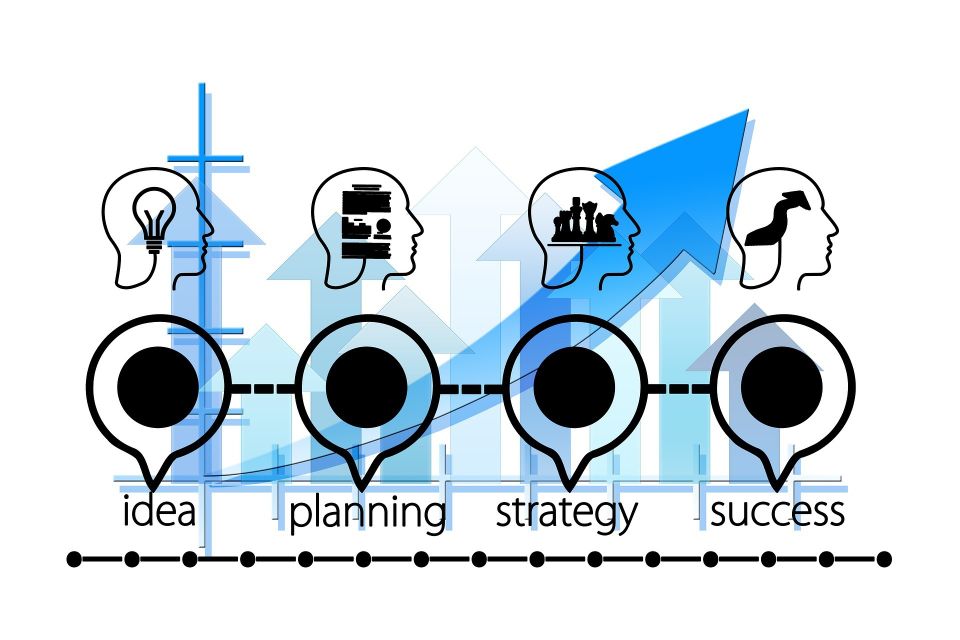 Trust our expertise
We have teams specialized in social media, advertising, web design, online reputation, and more. Because we've served hundreds of local businesses, we have the expertise that you need to deliver quality work in all areas of digital marketing.
Now, let's explore why you should get a team of marketing experts working for you under your own brand....
Have all the reporting in one place
Your clients want to see the results of their marketing efforts. With Vendasta's Executive Report, both you and your clients have one place to see all the reports—and the data is updated in real-time!
Automated Reporting

Prove your value with the Executive Report to keep your clients coming back for more. An automatic weekly or monthly email shows short-term changes and long-term trends in a client's digital footprint with data from integrated Marketplace products including reviews, listings, advertising, website analytics, and email campaigns.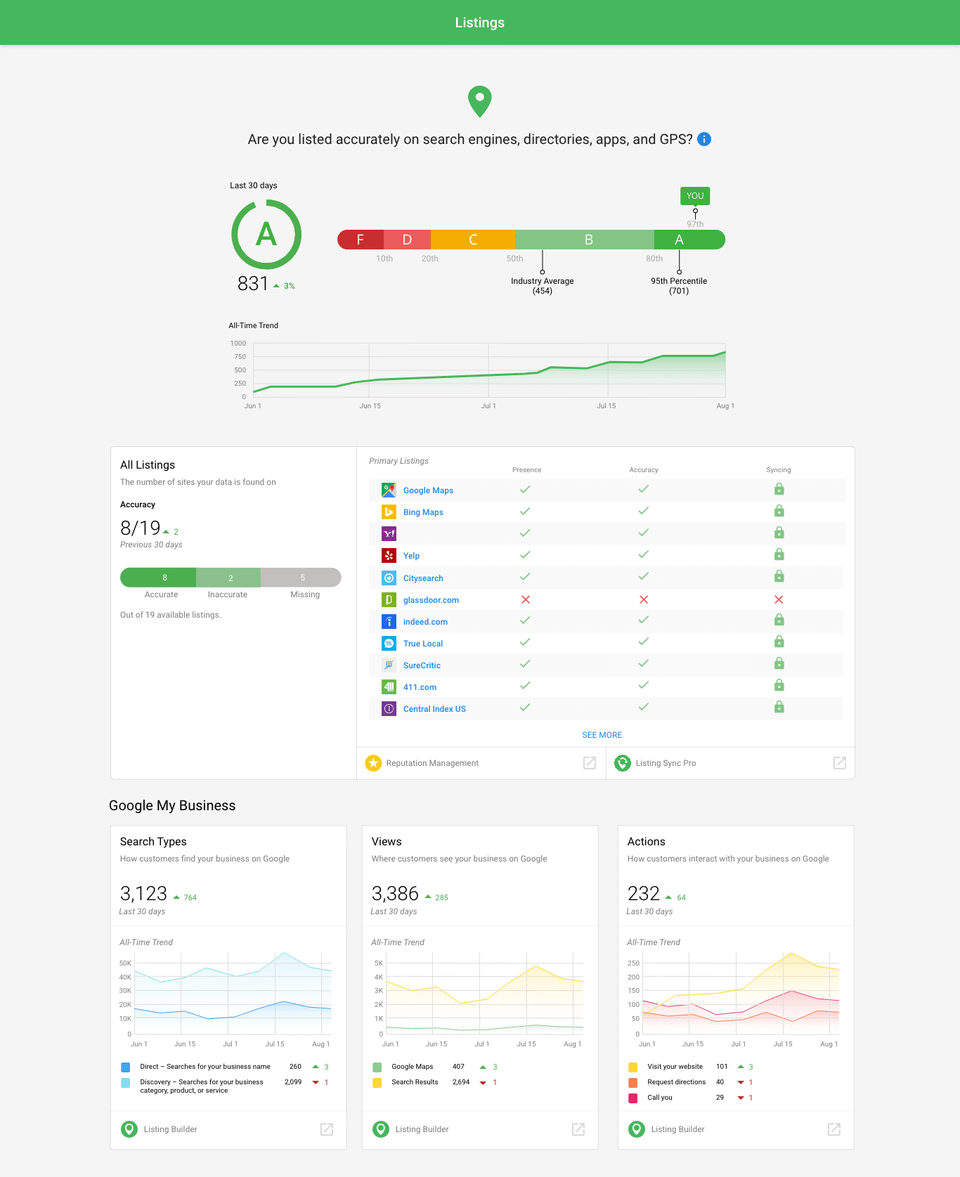 Listings
Are your SMB clients listed accurately on search engines, directories, apps, and GPS?

Executive Report shows data from connected apps like Listing Builder and Google My Business to show clients:
Accuracy of sites they're listed on

Progress of listing accuracy over time

Where buyers and potential customers are searching for the business online
Ensuring accurate listings is 'step one' to increasing customer traffic.

Clearly identify gaps in your clients' online presence and help their customers find them online.